You might have noticed that I like strawberries.  They remind me of warm days, long evenings and birthday treats.  There's nothing like eating a bowl of juicy strawberries outdoors in the sun.  So, as we approach the bank holiday weekend and the weather is finally starting to warm up, I thought it was time to celebrate the strawberry!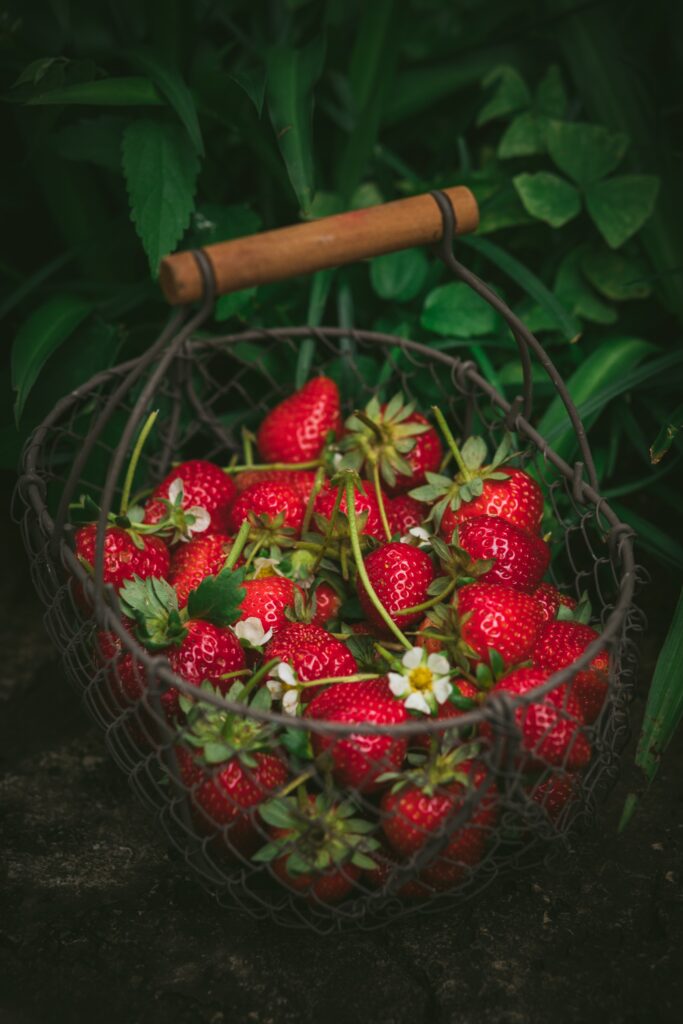 Strawberries contain high levels of vitamin C along with manganese, flavonoids, folate and other beneficial antioxidants.
Because they have a high antioxidant content, strawberries may help to reduce the risks of cancer, vascular disease, dementia and diabetes.
So having a portion of seasonal strawberries can be really good for you as well as tasting amazing.
I love to eat them at room temperature for the best flavour.
Or try this if the temperature rises: mix 500g full fat Greek yogurt with one teaspoon of vanilla extract.  Pour into a baking tray lined with greaseproof paper and top with 2-300g of sliced strawberries.  Place in the freezer for at least 3 hours and then break into chunks for a tasty treat. Best to allow it to soften a bit before eating. It can be stored in the freezer for up to a month.