It is a big day for many young people today with the announcement of A level results and the subsequent decisions on next steps of the education journey.  One of the most important things we can do to help support our young people as they get back to studying in the next few weeks is get their diet back on track if it has been a bit too high on the pizza and ice-cream over the summer. Increasing certain key nutrients can help keep young (and not so young) brains in tip top shape.  Try these ideas to help them with their studies, keep your own focus levels high and even help to prevent long term cognitive issues such as dementia.  
Get plenty of brightly coloured vegetables, berries and other fruit to get good levels of beneficial antioxidants that help to protect the brain.
Eat oily fish twice a week and eat flax seeds, chia seeds or hemp seeds daily to increase omega-3 levels. This improves the structure of the brain cells and supports cognitive function.
Low levels of B vitamins are linked to mental health issues including depression and dementia.  Luckily, they are found in a wide variety of foods including meat, grains, eggs, fish, beans, dairy products, leafy greens and yeast extract so having a varied diet will keep the B vitamins topped up.
Low vitamin D is linked to teenage mental health conditions and behavioural issues so considering a supplement might be useful if this is a concern.
Also keeping active is very important as this helps to stimulate the growth of new brain cells in the hippocampus, the area of the brain involved in learning.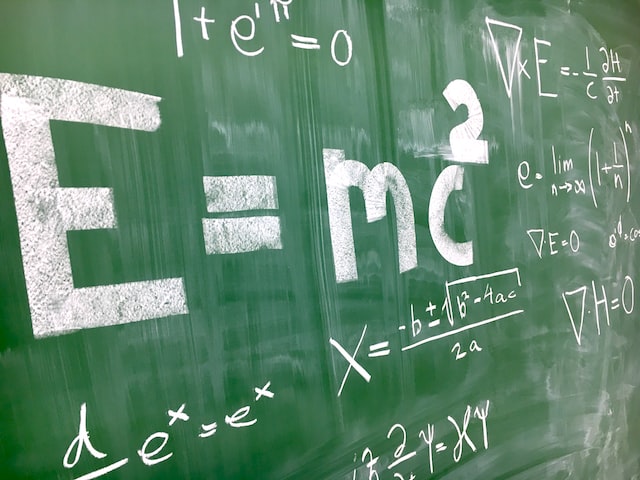 This week we have all been baking in record breaking hot temperatures and have needed to drink plenty of water to stay hydrated. But as well as drinking your water, why not try to eat it too? Salad, veggies and fruit all contain high levels of water, as well as important electrolytes that can be lost through sweating.
Using the salad basics from last week's blog as a guide (leaves, colourful veg, protein, healthy fats, crunch and a dressing) here are some recipes for a bit of inspiration.  It also helps to minimise the time spent cooking in a hot kitchen - the last thing wanted in the heat!
A mason-jar salad
Serves 1
You might have seen mason jar salads on social media. They're great – and not just because they look cool in a photo. It's easy to make a couple of day's-worth in one go, saving you time in the kitchen. They are also economical with storage space in the fridge.
It is a kind of upside-down way to make your salad but ensures the whole lot doesn't go soggy by lunchtime. Simply empty it out onto a plate when you're ready for it and the ingredients you put in first (the wetter ingredients) end up on the top, while the more delicate ingredients like the salad leaves end up on the bottom without being squashed.
Here's how you make your own in 5 simple steps:
The dressing goes in first. This is really important as it guarantees the leaves don't get soggy. Add enough so it can (eventually) coat all your ingredients.
Next pop in your robust veg like beetroot or fennel.
You can then add any softer veg like cucumber or green beans.
Don't forget your healthy fats – put in some olives or avocado.
Add a layer of protein – tuna, chicken, egg, tofu – as well as any other things you're using like cheese, nuts or seeds – those ingredients that you want to stay dry until just before you eat it.
The leafy greens go in last. That way they're kept nice and dry and, when you turn the jar over and empty onto your plate, the leaves make the salad bed.
Greek style quinoa bowl
Serves 1
2 cups rocket
100g cooked quinoa
80g artichoke hearts, quartered
1/2 cup diced cherry tomatoes
1/2 cup diced cucumber
1/3 cup crumbled feta
1/2 cup assorted Greek olives
3 tbsp tzatziki
1 tsp extra virgin olive oil
sea salt and pepper
Assemble the bowls, starting with the rocket, then add the quinoa, followed by all the other ingredients. Drizzle the tzatziki and olive oil as a dressing when ready to eat.
Oriental chicken salad
Serves 2
2 cooked, skinless chicken breasts, shredded
1 medium carrot, grated
1/4 cucumber, grated
1/2 small red onion, grated
2 handfuls of bean sprouts
Small handful of fresh mint leaves
1 red pepper, sliced
25g unsalted cashew nuts, roughly chopped
Dressing:
2 tsp extra virgin olive oil
1/2 tsp tamari soy sauce
1/2 tsp sesame oil
1/2 tsp grated ginger
1 small garlic clove, peeled and crushed
Juice of half a lime
Mix all the vegetables, mint, nuts and chicken in a bowl. Stir the dressing ingredients together in a bowl, pour over the salad, mix well and serve.
It's definitely salad season right now, but there's a big difference between a handful of iceberg lettuce and some sliced cucumber, and a nutritionally-dense, 'super salad'. Read on to learn the basic ingredients that will take your salad to the next level. The best thing is that these can be put together in minutes, perfect for taking to work, or grabbing during a quiet moment.
1. Build your base
Any kind of green leaves make a great base for salads – iceberg, little gem, baby spinach, rocket etc. Try to vary your base through the week to get a variety of leaves into your diet. You can even add a sprinkling of chopped fresh herbs for an extra 'zing' of flavour.
2. Boost the colour
Next add some colourful raw veggies – peppers, tomatoes, grated carrots, radishes etc. Batch cooking some roasted vegetables at the weekend is another great way to add variety and colour with minimum fuss. Good options are root vegetables like beetroot, carrot and sweet potato; or Mediterranean veg like aubergine, red pepper, courgette and red onion. Keep them in the fridge and add a spoonful to your salad.
3. Add protein
This could be a tin of fish, some leftover chicken, eggs, chickpeas, quinoa, lentils, or cheese. Crumbled feta, or some lightly fried halloumi are great options.
4. Don't forget healthy fats
Healthy fats – avocado, olives, olive oil, oily fish – are key to keep you feeling fuller for longer. Dice half an avocado, throw in a handful of olives or pour a good glug of olive oil over your finished salad.
5. Make sure you've got 'crunch'
Adding a sprinkle of something that gives texture to your salad can make all the difference! A couple of tablespoons of raw or toasted pumpkin seeds, a handful of chopped walnuts or some sliced radishes or carrots will all give a crunch to each mouthful.
6. Drizzle a dressing
You can opt for a simple vinaigrette of olive oil, vinegar, mustard and honey, or use plain yogurt or tahini as the base. Add olive oil, half a clove of crushed garlic and some mint for a Greek-style flavour.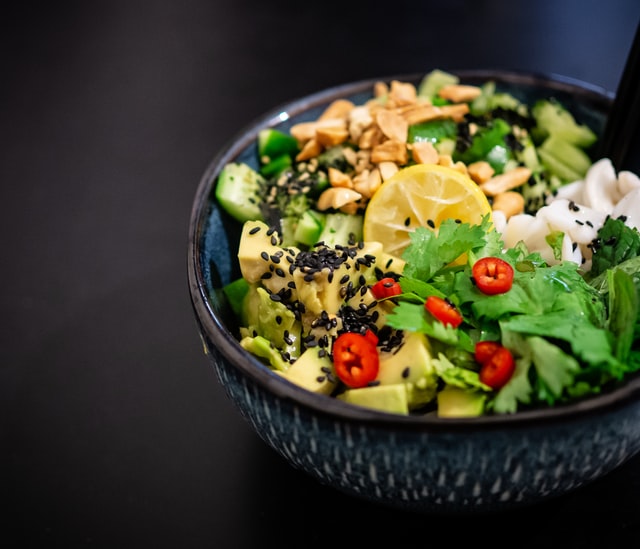 For a super tasty lunch or as part of a main meal try this really simple but filling salad using some of the huge variety of seasonal veg around in July.
Mix a 250g pack of ready cooked quinoa with 200g of freshly podded, cooked and cooled broad beans.
Chop a bunch of spring onions, 2 large tomatoes, a good handful of parsley and a small bunch of mint. Stir into the quinoa and beans.
Mix together the juice and zest of a lemon, the juice of a lime, a crushed clove of garlic with 60ml of extra virgin olive oil.  Pour the dressing over the salad and stir well.  
Feel free to change the dressing  - using more or less garlic, maybe some finely diced chilli or other spices - to taste.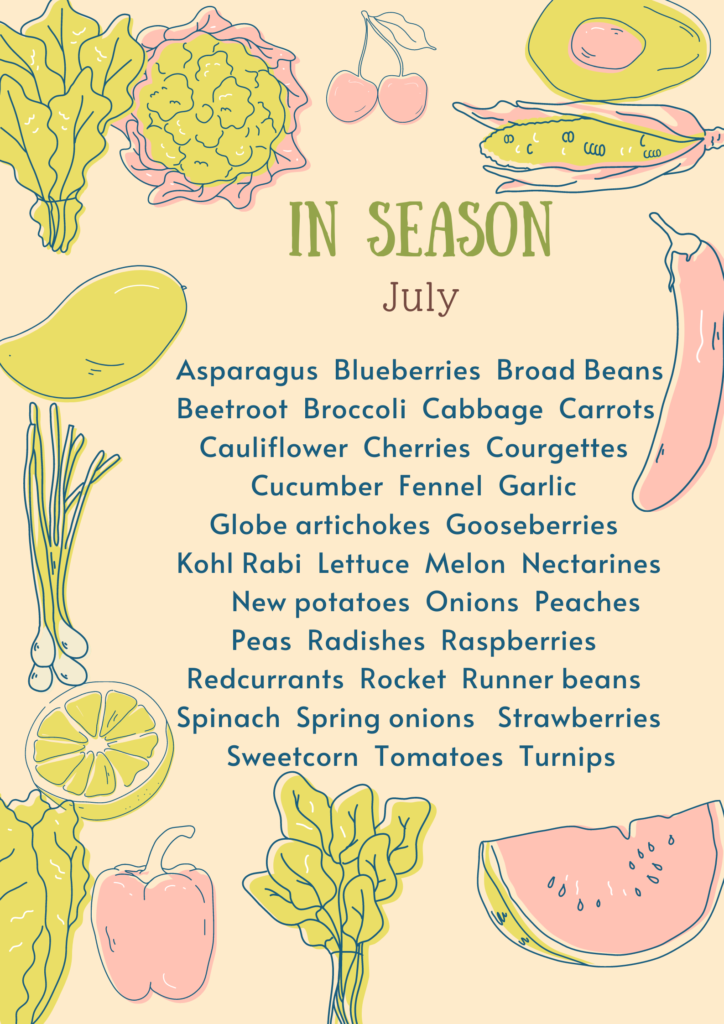 With Wimbledon starting this week it's definitely the strawberry season. And I think there's nothing more delicious than eating a bowl of juicy strawberries outdoors in the sun.
As well as being delicious, strawberries contain high levels of vitamin C along with manganese, flavonoids, folate and other beneficial antioxidants.
Because they have a high antioxidant content, strawberries may help to reduce the risks of cancer, vascular disease, dementia and diabetes.
So having a portion of seasonal strawberries can be really good for you as well as tasting amazing.
I love to eat them at room temperature for the best flavour.
Or try this if the temperature rises: mix 500g full fat Greek yogurt with one teaspoon of vanilla extract. Pour into a baking tray lined with greaseproof paper and top with 2-300g of sliced strawberries. Place in the freezer for at least 3 hours and then break into chunks for a tasty treat. Best to allow it to soften a bit before eating. It can be stored in the freezer for up to a month.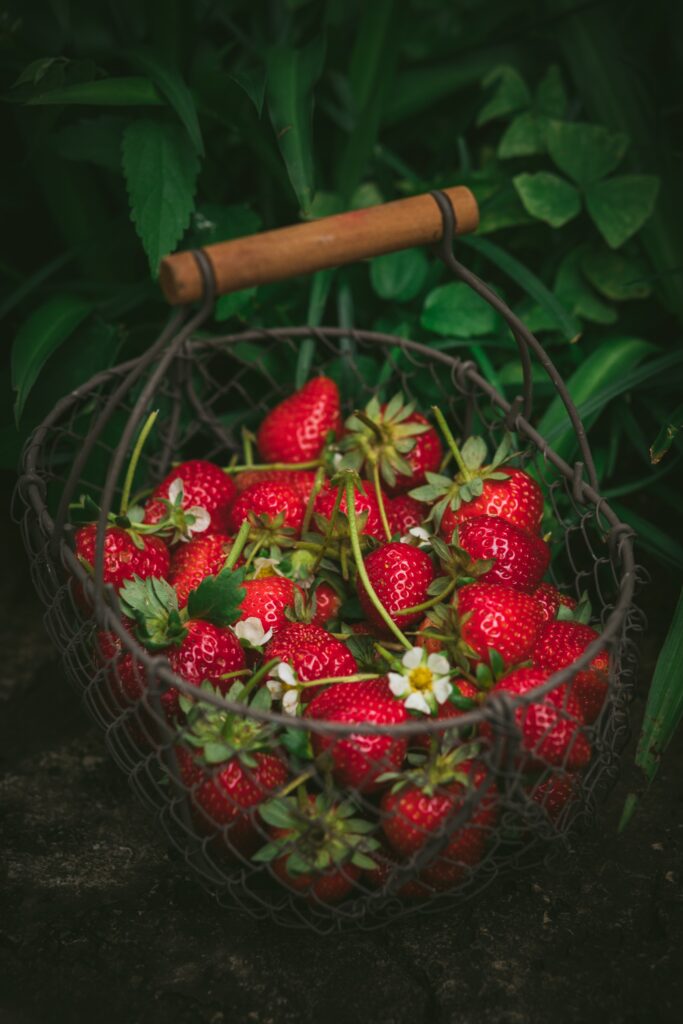 If you want to feel lighter and brighter in time for the summer why not join me for 14 days to Kickstart your Summer?
The programme, though it only lasts two weeks, is powerful. It's designed for periods when you want to press the reset button and kickstart healthy eating habits.
You won't be living on prison rations or weird foods you can only buy in health food stores. All my programmes are based on REAL FOOD. They include good quality sources of protein, slow-release carbs to keep your energy levels constant, healthy fats and plenty of fruit and veg. All the things a great diet is made up of.
Quite simply, this way of eating is a great way to get back on track with your diet, regain control of what you eat – as well as the more traditional benefits like gaining more energy, feeling healthier, sleeping better – and much more!
This is perfect for you if you know your diet and lifestyle needs a little TLC, if you've been struggling with niggling symptoms of ill health, and if you want to just feel like a better version of yourself. The 14-Day Kickstart your Summer Programme starts on 27 June and costs just £59. For more details and to book your place, visit https://bit.ly/3xMDEt9 or scan the QR code.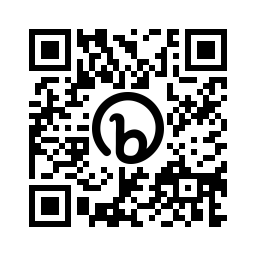 If you're looking for a bit of quick lunch inspiration try this grilled goat's cheese on portobello mushroom recipe. Serves 2
Ingredients:
6 Portobello mushrooms, wiped with damp kitchen towel
6 round slices of goat's cheese (each about 1/2 cm thick)
1 tbsp sun-dried tomato paste
6 large basil leaves, torn
1 tbsp walnuts, roughly chopped
Mixed salad drizzled with extra virgin olive oil and balsamic vinegar to serve
Method:
1. Spread the sun-dried tomato paste on the undersides of the mushrooms, then gently fry them in olive oil until the mushrooms start to brown, taking care when you turn them over not to dislodge too much of the sun-dried tomato paste.
2. Place mushrooms bottom side up on a grill pan and top each with a slice of goat's cheese.
3. Grill gently until the cheese starts to bubble and turn golden.
4. Remove from the heat and place on a bed of mixed salad, then scatter the walnuts and basil on top and serve immediately.
There are so many lovely vegetables and fruits that are in season in June.
What can beat the therapeutic podding of fresh broad beans?
How about trying aubergine, courgettes and fennel roasted in the oven with olive oil and lemon juice for a tasty side dish?
Or for breakfast have sliced nectarines and strawberries with a dollop of thick Greek yogurt topped with chopped nuts and seeds.
Eating seasonally gives the best flavour, nutrition and food miles. A winner all round.
If you are planning a Jubilee street party, having friends round or picnicking in the park there are lots of lovely summer drinks that don't have to blow your good work on weight loss or leave you with a hangover. Here are a few delicious and refreshing alternatives for you to try. Just click the link now and plan to have a great bank holiday weekend.
Did you know that there is a link between dementia, obesity and type 2 diabetes? There are some risk factors for dementia that can't be changed such as age or ethnicity. But the good news is that other factors including diet and lifestyle can have a big impact on the potential development of this disease. This Dementia Action Week consider if you can take action to reduce your dementia risk.
The same things that help avoid weight gain and type 2 diabetes are also useful for helping to reduce the risks of some types of dementia.
These include
eating protein with every meal, such as poultry, fish, beans, lentils, eggs, seeds and nuts
having a range of colourful vegetables and fruit every day: think of eating the rainbow and include red, yellow, orange, green, purple, white and brown on your plate
having some healthy fats, think oily fish, avocados, olive oil, nuts and seeds
avoiding sugary food and refined carbohydrates
keeping active every day and do some weight bearing exercise or resistance training every week.
Making small changes now can make a big difference to your current and future health. If you want support to make these changes why not book in for a free health review with me. Your body and brain might thank you for it!