Beautiful, local apples are coming into peak season right now and there are many reasons that an apple a day keeps the doctor away. Apples are a source of vitamin C for immunity and skin health. They have fibre to help keep your digestion happy. And they contain less sugar than some other fruits so they can help keep blood sugar levels under control. We should all eat at least 5 portions of vegetables and fruit a day of which no more than 2 should be fruit.
Here's a simple recipe for baked apples that shows off the humble apple and counts as one of your 5-a-day.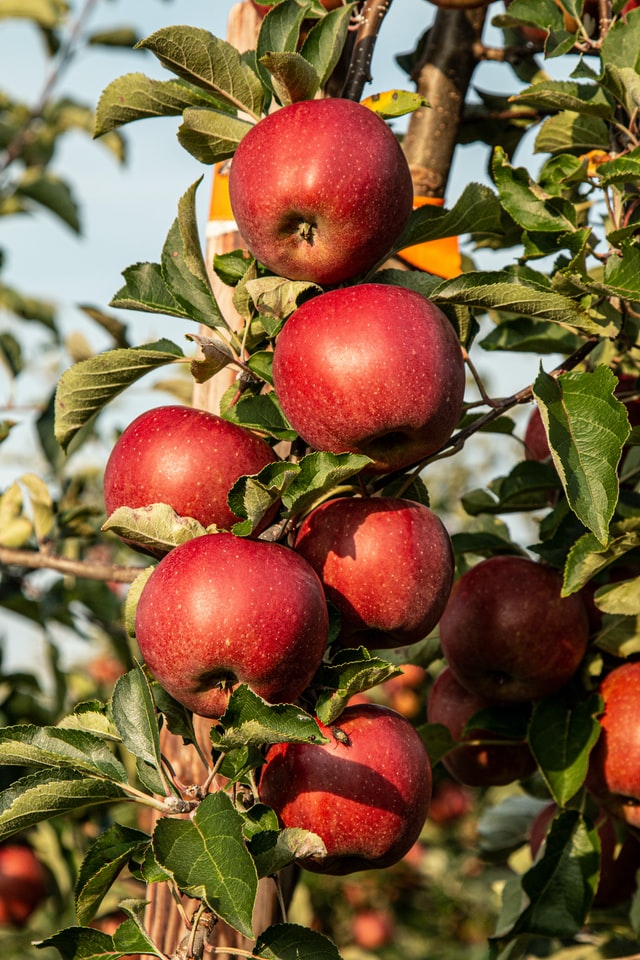 Core an apple and score through the skin like the equator on a globe. 
Place on a baking tray and fill the hole with sultanas or raisins with a little bit of cinnamon mixed in. 
Drizzle a teaspoon of honey over the raisins and add a small knob of butter on the top. 
Bake in the oven (200oC, gas 6) for 20-30 minutes until cooked though.